GSM TRUE
Electric Wine Opener
Sale price Price $21.95 Regular price Unit price / per
Tax included.
Shipping
calculated at checkout.
High Tech Bottle Opener
A conventional corkscrew is no comparison to our innovative Electric Wine Opener. This high-end innovative devices are able to pull even the most stuck corks in your bottle in seconds - easily, effortlessly, quickly and smoothly! The device also works compatibly to any and all wine bottle sizes and allows you to remove the cork with the push of a button!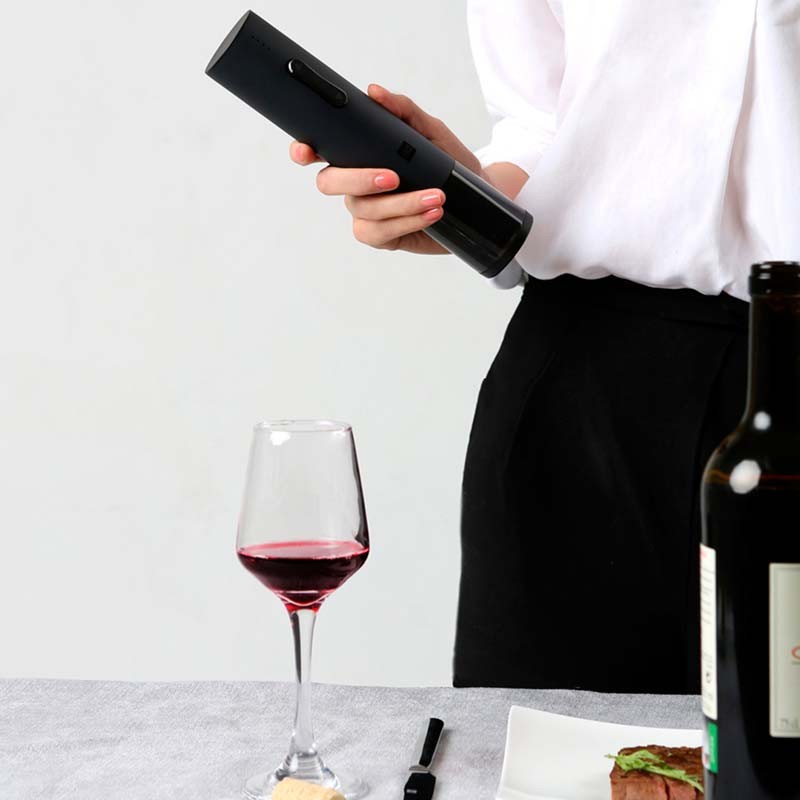 Always Ready to Use
This portable device delivers everything you absolutely need for wine, with its long-lasting, fast-charging lithium battery, the device can open up 60 corks in just seconds before needing to recharge.
Innovative Kitchen Essential for Drinks
The portable Electric Wine Opener also comes with a reusable wine preserver in the package to lock out any oxygen and maintain the flavor — plus, it also doubles as an aerator when you want to pour wine from a drip-proof tulip-shaped spout.
Easy to Use 
Simply place on top of your wine bottle, press a button, and tada, your wine is open and ready to serve.
Safe and Convenient Use
This automatic bottle opener is suitable for families, catering, banquets, restaurants, bars etc. Its lightweight and slim shape makes it convenient and easy to carry in a bag, suitcase or backpack or by hand.
Elegant Design
The matte black trim gives the wine opener device its particular elegance and sophistication.

Perfect for Gifts to Family and Friends
The Electric Wine Opener is made of high quality material, ergonomically designed to ensure consistent and predictable control at all times. The elegant design also makes it a perfect gift for any family members and friends who loves wine!
 
The Full Set of the Electric Wine Opener Packaging
The full set includes a packaging box, electric opener, vacuum wine stopper, wine pourer, and foil cutter.