GSM TRUE
Nordic Digital Clock
Sale price Price $30.95 Regular price Unit price / per
Tax included.
Shipping
calculated at checkout.
The 8888 Display
The Nordic Digital Clock is a classy modern alarm clock with LED "8888" digit display. It has an intelligent humanized brightness setting, and can be adjusted automatically or manually. It has an alarm and snooze function. The Di-di beep sound lasts about one minute, and it gradually crescendos to avoid startling you. The default snooze time interval is 5 minutes.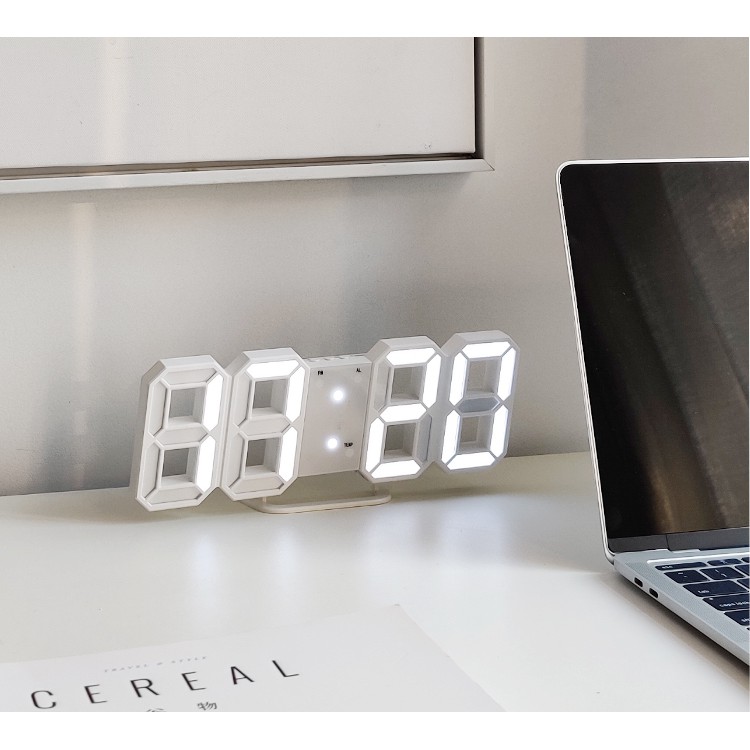 The alarm function can be turned on/off on Saturdays and Sundays. It has two mode of time, date, temperature and standby mode. This LED clock is suitable for the living room, bedroom, office, coffee shop, gym, or warehouse. It has a strong contrast on the wall in the daytime. Package size is 290 x 45 x 100mm.
Easy installation
The alarm clock comes with a stand and has a hanging hole on the rear; can be placed on a desk directly or hung up on a wall.